Annette Becklund, MSW, LCSW, NBCCH
Annette is a licensed clinical social worker and nationally board-certified clinical hypnotherapist and heart-centered hypnotherapist.  She is also a level 2 EMDR clinician.  Annette is in private practice and works with children and families and has a specialty in Autism and developmental differences. Primary concerns revolve around loss, anxiety, trauma, depression, and other mental health challenges. On April 7, 2018, Annette discovered she joined the "club that nobody wants to be a member of" and learned that her dad was not her biological father.  Annette is an NPE. She has been working with NPE clients, donor-conceived individuals, and those who are adopted with a whole new understanding of searching for connection, meaning, and identity. Annette presented on the topic of Ancestry Discovery at the NASW conference in Florida in 2019.  She has published an article in the Florida Mental Health Counselor Magazine called, DNA Discoveries - What Happens Under the Sheets Does Not Stay There Forever, has been published in the Journal of Integrative Medicine on the use of weighted blankets and anxiety in a mental health hospital and has written a book called, "Warren is Wonderful" - which is a book for children on the spectrum. She has a chapter coming out at the end of this year published in the Social Work Desk Reference by Oxford University Press. Currently, Annette keeps a blog and is working on a book on the NPE experience both under a pseudonym.
Annette is licensed in the state of Florida and New Jersey.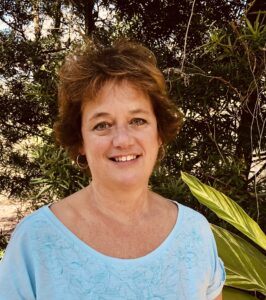 Contact Annette Becklund, MSW, LCSW, NBCCH now...