Dr. Alissa Beuerlein, PhD, LPC-MHSP
Dr. Alissa Beuerlein is a licensed professional counselor (LPC-MHSP) in private practice in Nashville, TN. She has her PhD and Master's degrees in clinical counseling. Dr. Alissa specializes in complex trauma, using Eye Movement Desensitization Reprocessing (EMDR) among other trauma-aware therapeutic interventions. Dr. Alissa also specializes in working with people with attachment trauma, such as adoptee or donor conception (DC) or other non paternity event (NPE). As a DC person herself, Dr. Alissa understands the complexity of NPE experiences and works with her clients to process the individual experiences surrounding them.
Alissa is licensed in the state of Tennessee.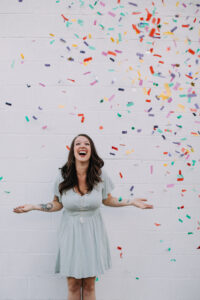 Contact Dr. Alissa Beuerlein, PhD, LPC-MHSP now...