Lisa Floyd, LMHC
Lisa is an adult adoptee who understands what it is like to not know biological parents, search for them, and work out the complexities of a relationship. Her approach to healing trauma is to involve the body in therapy and to begin to process trauma emotionally for deeper healing. She employs a trauma-informed approach, which can help increase feelings of safety and security along with allowing for greater control over the direction of therapy. She is a certified Brainspotting therapist as well as Internal Family Systems (IFS) and Interpersonal Neurobiology (IPNB) informed.
As an adult adoptee, she is passionate about working with other adoptees and helping heal all kinds of trauma. She has contributed to the books The Adoptee Survival Guide (2015) and Adoption Therapy: Perspectives from clients and clinicians on processing and healing post-adoption issues (2014). She was a speaker at the Indiana Adoptee Network Conference (2018). 
Lisa is licensed in the state of Indiana.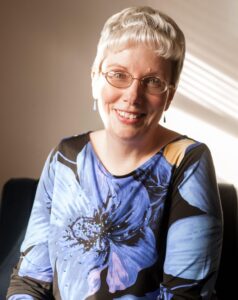 Contact Lisa Floyd, LMHC now...