Nancy Freeman-Carroll, Psy.D
I am a licensed clinical psychologist-psychoanalyst in private practice since 1996 in New York City.  I received my doctorate in clinical psychology from Ferkauf Graduate School of Psychology, Yeshiva University, Bronx, NY, and my certificate in psychoanalysis from The William Alanson White Institute in 2001, where I am currently a Supervising Psychoanalyst.  I hold a master's degree from Columbia University in Art History and my interests in art, creativity, psychology and culture are an integral part of my work.
I have a wide range of experience as a clinician, teacher, and writer, and offer services in several specialized areas, including infant development, parenting, infertility, and creating families with assisted conception.  I work with infants, adolescents, adults and couples.  I practice relational/interpersonal psychoanalysis, and provide both short and long-term psychotherapy.  I am on the faculty of several psychoanalytic institutes in New York City, and provide supervision in psychoanalysis at the White Institute, and to private clients.  I also offer supervision in psychotherapy to graduate students at Pace University, Yeshiva University, Rutgers University.
Memberships include the American Psychological Association, American Society for Reproductive Medicine, and New York State Psychological Association, and RESOLVE.
Nancy is licensed in New York.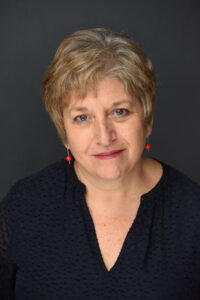 Contact Nancy Freeman-Carroll, Psy.D now...